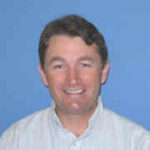 Hello my name is Norm Picker and I am a candidate for the Palo Alto Park Mutual Water Company board of directors.
I have resided in East Palo Alto since 1984 and have lived in the Palo Alto Park neighborhood since 1985.  I am a co-founder of Bayshore Christian Ministries, an organization that teaches, mentors and supports youth and their families.  Through this organization, I mentored a group of boys from the age 10-18.  I have coached soccer with RYAA and basketball with the YMCA.  My wife, Alissa, and I are proud to have raised our two children in this neighborhood that is very much my home.  Sadly, Alissa, passed away last year after a two year battle with brain cancer; we were married 30 years!
I care deeply about the people of our neighborhood and have always worked to the best of my ability to make it the best place possible.  Like many of you, I have been frustrated by the service provided by the Palo Alto Park Mutual Water Company.  One never knows if the water will be shut off without warning; if it will meet drinking water standards; if the equipment is being maintained properly; if we will ever get water that actually tastes good; if the system will provide adequate pressure and / or fire hydrant water when it is needed; if our yard will be destroyed by careless hydrant flushing; if an unusual and unjustified double-billing or special one-time assessment fees will be tacked on to our bills etc. etc.
I work as a Safety Engineer for SLAC (located at Stanford University).  I have a BS in Mechanical Engineering from Santa Clara University.   I have worked in the Environmental, Health and Safety field for 26 years.
Your vote for the slate of five candidates nominated by Neighbors for Better Water is greatly appreciated.  Together we can push forward and succeed.  Please come to the special election and cast your vote or be sure to sign our proxy so we can vote on your behalf.  Our candidates are:  Kumar Chaudhari, Delphine Hill, Ramiro Macias, Shannon Pekary, and me.